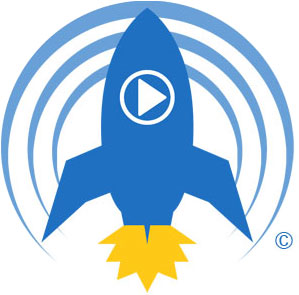 We started our company for one reason, to give everyone the power to podcast. We believe that podcasting can change the world, and we want to help you be a part of that change.
At the beginning of this century, five media giants controlled almost 100% of news that reached the average American. All of your news, entertainment, and information was carefully managed by these main stream media gatekeepers.
At the beginning of this century, government held a monopoly on education provision. Teachers were limited to government approved curriculum, and many of the world most brilliant minds were silenced by government censorship.
At the beginning of this century, advertising and marketing were limited to the confines of giant corporations. Small business owners and start-ups simply could not compete with the big boys when it came to reaching their target audience.
At the beginning of this century, gatekeepers and bottlenecks help all the power, and we were forced to make do with what they felt compelled to provide us, but no more. Podcasting has changed all of that, and in the process, is destroying the power structure, and putting that power back into the hands of the common man.
Podcasting is the Gutenberg press of the 21st century, and it gives you the power that was once exclusive to the powers that be. With a podcast, you can be the educator, you can be the entertainer, you can be a fierce competitor in the marketplace.
You have a message to share with the world, and podcasting can provide you the platform. You have a voice, and for the time being, you still have freedom of speech. Use It.
We believe in the power of podcasting, and we believe in you. We want to help the podcasting community, and all of the individual podcasters out there, to reach their true potential. Podcasting is a media revolution, and we want to be right there with you, on the front lines.
Everything we do, here at Podcast Blastoff, embraces that revolutionary spirit. We want to help you bypass the gatekeepers and let lose the bottlenecks. Our goal, our whole reason for being, is to put the power of media into the hands of the people. Whether you've got something to say, or something to sell, we want to help you succeed.