Want to be a Successful Podcaster? Here's the Fast and Fun way to Podcast Like the Pros.
Proudly present your podcast to the world with BlastPod. Get podcast hosting, and a podcast website, all in one place. Show your listeners, and your guests, that you take your podcast serious. Host your podcast with BlastPod, today.
The Easiest Way to be a Real Podcaster.
Being a podcaster allows your voice to reach the world. It helps you build your tribe, spread your message, and increase your business. With the popularity of podcasts growing, you know that now is the time to act. You've got something important to say. You have the ability to say it. The only thing you need now is a platform to speak from. A professional looking website for your podcast can be that platform. When listeners visit your site, you want them to stick around. When potential guests look you up, you want them to be impressed. There's only one problem. You're a podcaster, not a web developer. And when it comes to building a website for your podcast, you have no idea where to even start. Up until now, it's been a bit overwhelming to manage a website for your podcast. You had to host your podcast files with one service, and host your website with another. You had to install and learn wordpress, and pay for templates and plug-ins. The old way of podcasting could be difficult and time consuming, not to mention, a huge drain on your wallet. You know that your podcast needs a website if you want anyone to take you serious, but there has to be a better way. Well, I'm happy to announce, there is.
Blastpod is the new podcast management system from Podcast Blastoff. It gives you podcast hosting, and a website, all in one. You'll also get access to our long list of exclusive tools that a podcaster needs to succeed. Now you can have a slick, professional looking website for your podcast. Even if you don't know a single line of code. With BlastPod, you can have your own podcast website, up and ready, in less than five minutes. BlastPod makes it easy to create, and manage your podcast posts. Upload and schedule your podcasts episodes for future release. Get your podcast can get featured on iTunes and Stitcher with our built-in RSS feed generator. All in one place. All for one low monthly price. Now you can podcast like the pros, without breaking the bank. BlastPod makes having your own website quick and easy. So you can focus on what's important, creating a great podcast.
Sign up
to get your BlastPod website, today.
Features
Easy Podcast Hosting
Lifetime Storage and Unmetered Bandwidth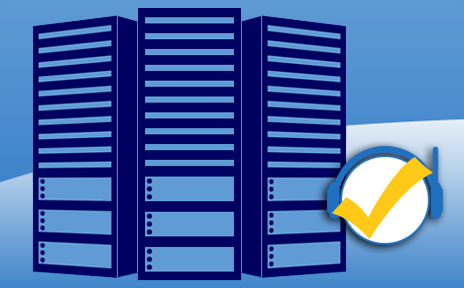 Your listeners need to access your podcast, whenever they want it. We understand how important this is to you, so we provide 99.9% up time. Your podcast will always be available,no matter how many people are downloading them.
No matter how popular your podcast gets, your subscription price will stay the same. Choose how much you wish to upload each month, and never get charged extra for bandwidth usage. We host your podcast episodes for the lifetime of your account.
Premium Website Creator
Create, Customize and Manage Your Podcast Website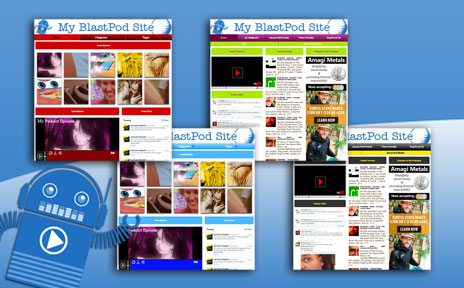 Have your custom podcast website up and ready in minutes. BlastPod make it super easy to control the look and feel of your website. Choose from multiple color schemes and templates, so your website matches your podcast's brand.
Posting new podcast episodes needs to be easy. Our service comes complete with an entire Podcast Management System. This enables you to create, edit, and schedule posts to release at any time. BlastPod makes managing your podcast easy.
Cutting Edge Podcast Tools
Widgets and Features a Podcaster Needs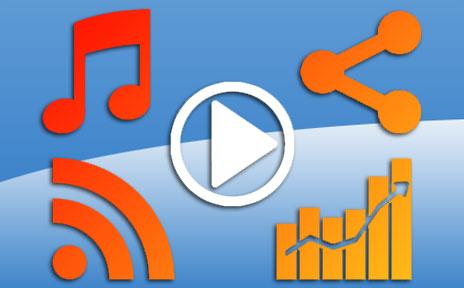 You want your site to look professional. That means you need access to the tools that the pros use.
You need a podcast player that doesn't look like it's out of 2001. You need ways to integrate your social media. You need a way to get your podcast on iTunes and Stitcher. BlastPod gives you all this, and more.
Easy to use RSS Creator to get your podcast listed in iTunes.
State of the art podcast player displays your podcast with style.
Encourage sharing on social media with built in Share and Like buttons.
Display featured videos and episodes with ease.
Integrate your facebook and twitter feeds.
Engage your listeners with the Disqus comments plugin.
Track your downloads and optimize your content to match your listener's preferences.
BlastPod gives you everything you need to build successful podcast website, and grow an engaged listener base.

Before I started using BlastPod, I was struggling to build a relationship with my audience. I did not have a reliable podcast host or a professional looking website. However, now that I'm signed up with BlastPod, I can confidently send future listeners and guests to my website. I'm loving the new Disqus widget. Listeners can comment and share their thoughts about each episode, enabling me to have direct communication with my audience.
-Drew Sample
The Sample Hour

I built BlastPod because I was sick of dealing with the old way of doing things. I was using, and paying for, multiple services to host my podcast files and manage my website. It was a nightmare, and a huge drain on my wallet. Now, I get all of that in one place, and managing my podcast couldn't be easier. It frees me up to spend my time on what's really important, creating great content and growing my audience.
-Nathan Fraser
Live Free FM

We just started hosting our podcast on BlastPod, and so far, it's pretty awesome. For the same price we were paying for a single page at our last hosting service, we get access to create a whole website. Matt and I are entertainers. We don't know anything about creating websites. BlastPod makes it easy for us to have an awesome website that we can send our listeners to.
-Michael Wortman
Bayside High and Drunk
BlastPod Service Plans
We understand that podcasters have a wide variety of needs when it comes to upload limits. That's why we offer 3 different tiers of service. If you do a weekly podcast, a daily podcast, or run a network of podcasts, we've got something for you.
We also want you to be in full control of your audio quality, so we never re-encode your files. What you upload is what your listeners gets. You choose the package the best suits your needs.
For example, let's say you mix your mp3s down at 128k, stereo. If each episode is about 30 minutes long, your files will be about 30 mb. With the Hobbyist tier, you can upload 8 episodes per month. Or two 30-minute episodes, every week.
Frequently Asked Questions
Can I use BlastPod to build my website, even if I don't know how to code or use WordPress?
Yes. BlastPod is made for podcasters who have zero coding experience. You can have a website up and ready in five minutes, without the confusion of having to install and learn WordPress.
Do I have to pay extra for the additional hosting of my BlastPod website?
No, your website comes free with your podcast hosting. No need for additional hosting services.
Can I use a domain name for my website?
Yes. You will get a free sub domain (e.g. mypodcast.blastpod.com). But, if you own a domain name, you can also integrate that with you BlastPod website (e.g. mypodcast.com).
Can I host more than one podcast on a single account?
Yes. You can host multiple podcasts on one account. You could host a whole network of shows, if you wanted. You could even give each podcast its own rss feed, and have an overall feed for the entire network.
Can I use BlastPod to host a video podcast?
At this time, we only offer audio podcast hosting.
Can I integrate a BlastPod site into my current website?
No. BlastPod is a stand alone system designed for creating a new podcasting website.
Is this a WordPress platform?
No. It is not a merely blogging platform that has been converted to work for a podcast. BlastPod is a website manager made exclusively for podcasters.
Can I use WordPress plug-ins on my BlastPod website?
For security reasons, we do not use WordPress plug-ins. We do have integration with a growing number of 3rd party api's. Including facebook, twitter, Disqus and YouTube. We are also working on better integration with email capture tools like Lead Pages and Mailchimp.
Can I change my subscription if I need to?
Yes. You can always upgrade or downgrade your tier, to suit your upload needs. You can also cancel your subscription at any time, with no cancelation fee.
Welcome Aboard
Thank you, for considering BlastPod for your podcast hosting solution. We understand that there are a lot of choices out there, and we appreciate you taking the time to view our service.
Being a start-up does mean that we don't have a mile long testimonial list. We understand that this is might seem like a weak point for us. However, we see it as a strength. As a small business, we can afford to give all our customers the attentions they need and deserve. It also means that our service will continue to grow and be formed, based off of our customers wants and needs.
BlastPod is everything I wish existed when I first started my podcast. Our current customers are loving it, as well. We can't wait to see where it will go, and what our users will build from it.
If being an early adopter and pioneering this new service is not for you, we understand. And we wish you the best of luck, wherever you decide to host your podcast. But, if you're as excited about what BlastPod can do for your podcast as we are, we invite to join us on this journey. We believe that BlastPod is the future of podcasting, and we'd love to have you on board.
Just click below to claim your BlastPod website, and start your podcasting adventure, today.

BlastPod is the easiest way to host your podcast files and manage your podcast website, all in one place. We back this up with a 30 Day Money Back Guarantee. You will find BlastPod easy to use or we will refund your entire purchase. No questions asked. All refund requests made within the first 30 days of the account will be respected.